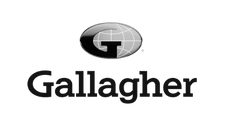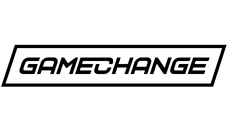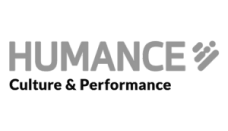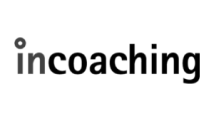 What benefits can you expect?

Drive higher value for your clients
Back your unique expertise with proven behavioral data using SuccessFinder's comprehensive psychometric assessment. It captures over +100 data points to predict success and satisfaction at work. Unlock an unparalleled depth of insights across industries and leadership levels with our broad library of models and SuccessFinder
Ladder of Leadership
.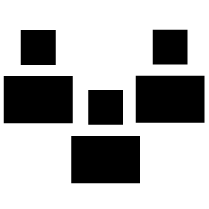 Be part of an exclusive community
Join SuccessFinder's community of practice, a place where like-minded experts connect to share their knowledge, best practices, and industry trends.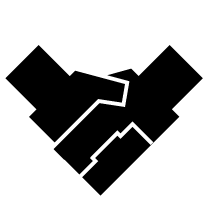 Join forces with us
Grow together by activating new audiences and expanding reach through co-marketing that will delight our joint clients and prospects alike.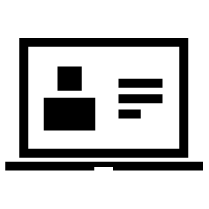 Comprehensive training and support
Benefit from comprehensive learning opportunities to distinguish your practice. Through our certifications journey, get access to an array of product resources designed to deepen your product and science expertise. View the available
SuccessFinder Certifications
.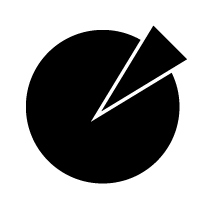 Get rewarded for references
Grow your business by being part of a strong ecosystem and global network allowing you to unlock new revenue stream, get new clients and earn rewards on referred clients.
A partnership designed with you in mind
Leadership assessment & development
Gain deeper insights into the profiles of your clients' leaders - their strengths, areas for improvement, and unique leadership qualities. Utilize the robust Ladder of Leadership model, grounded in validated research. What once required 8 hours of work, now takes under 60 minutes!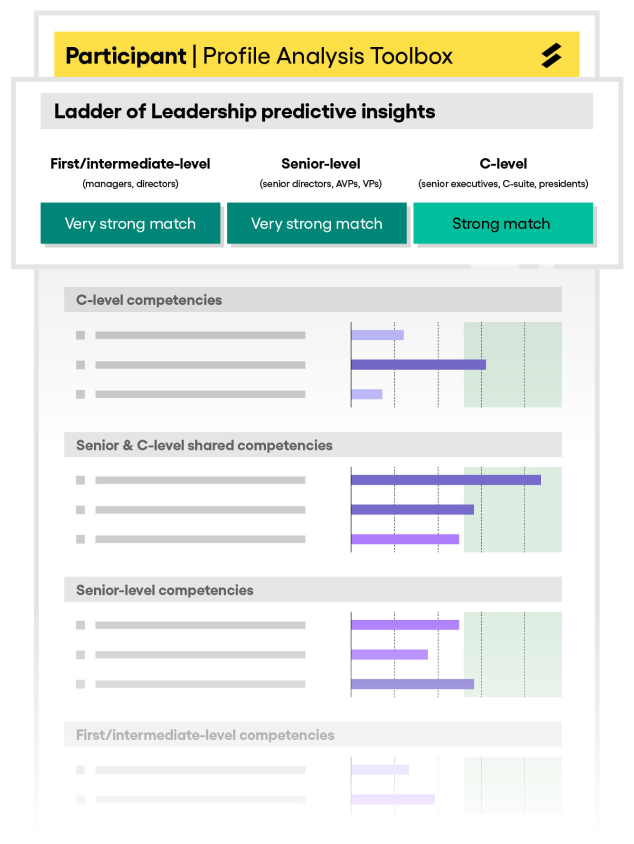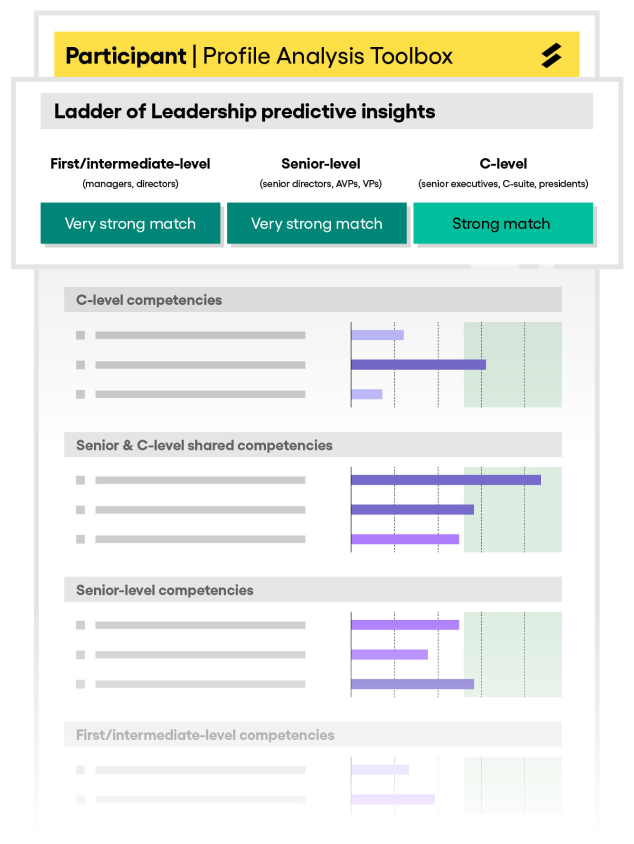 Business & executives coaching
Foster coachee's self-awareness through an accurate diagnostic phase, guiding personalized coaching and development suggestions. Effectively prioritize actionable development steps.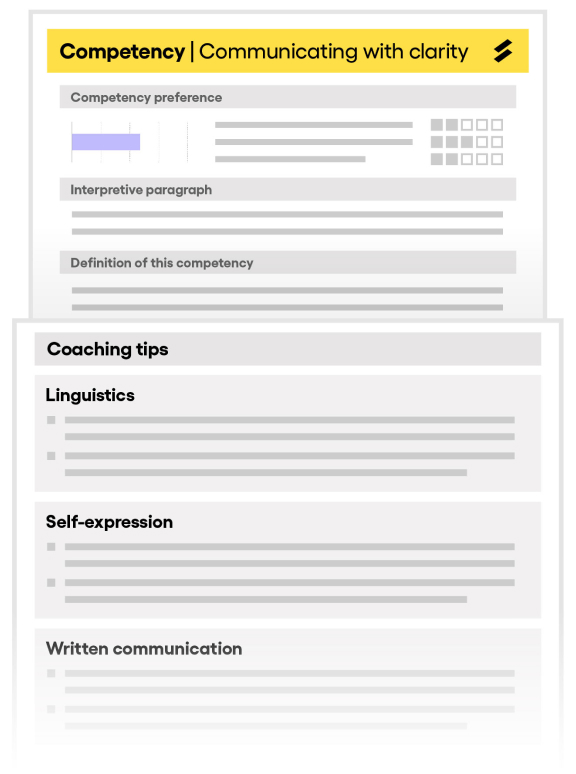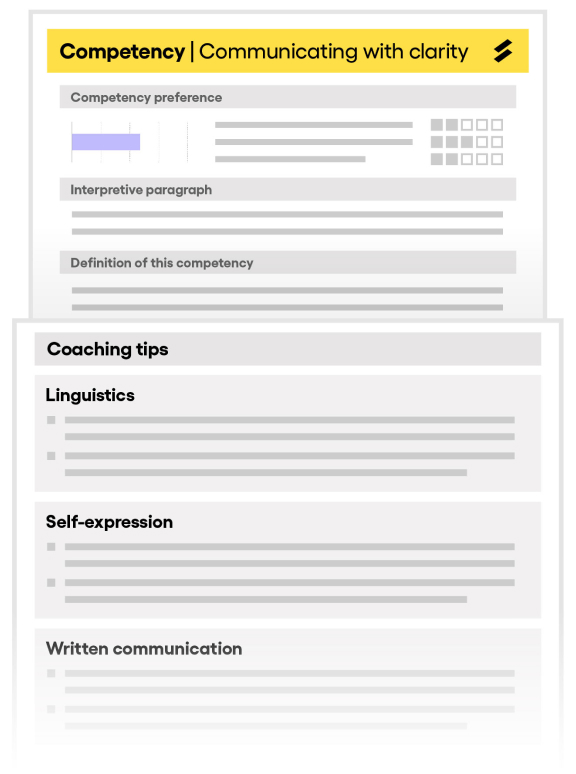 Organizational development
Behavioral insights are crucial for organizational development, influencing team effectiveness, performance enhancement and identifying gaps. By understanding behaviors and their complementarity, organizations optimize teams and strategically manage their workforce, aligning talents with objectives for success.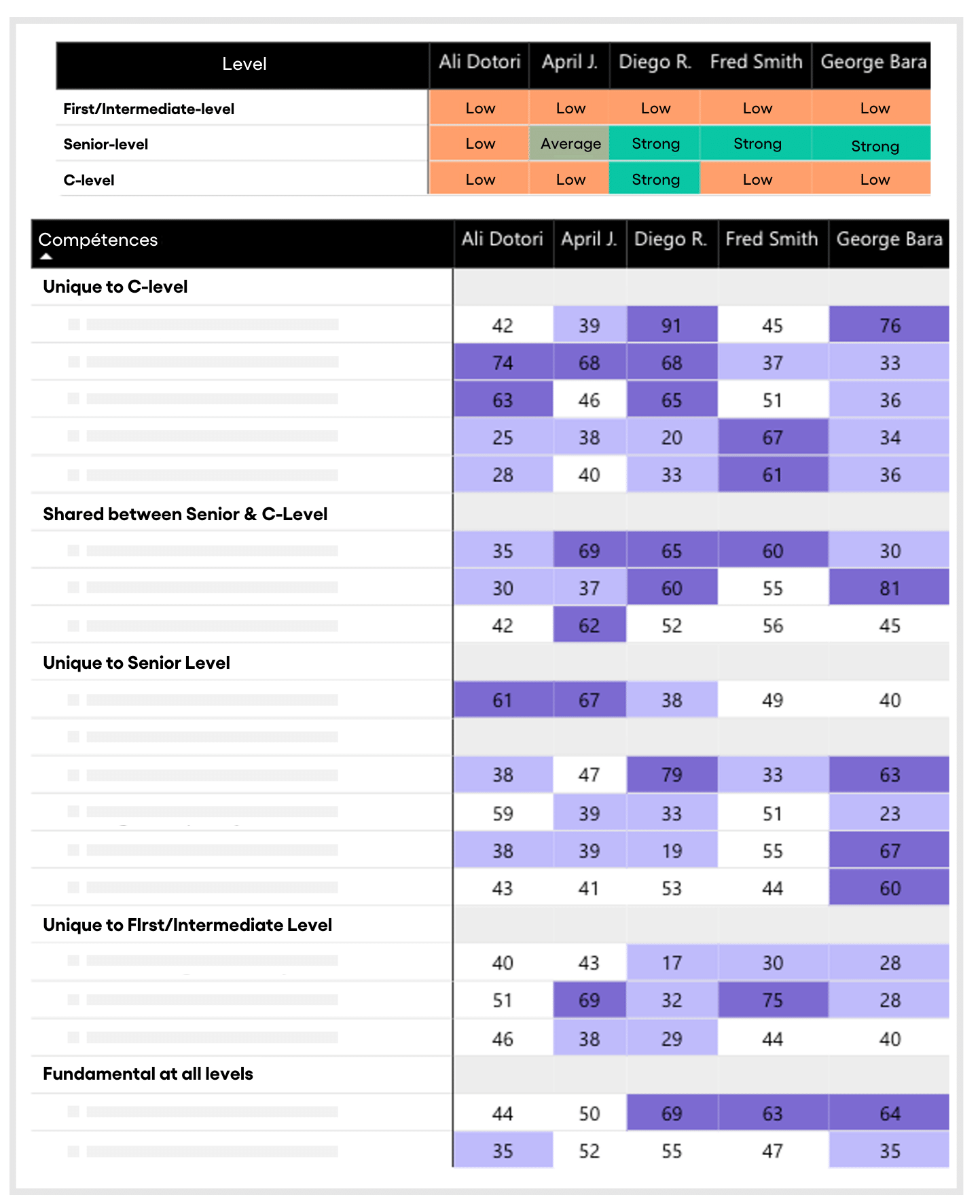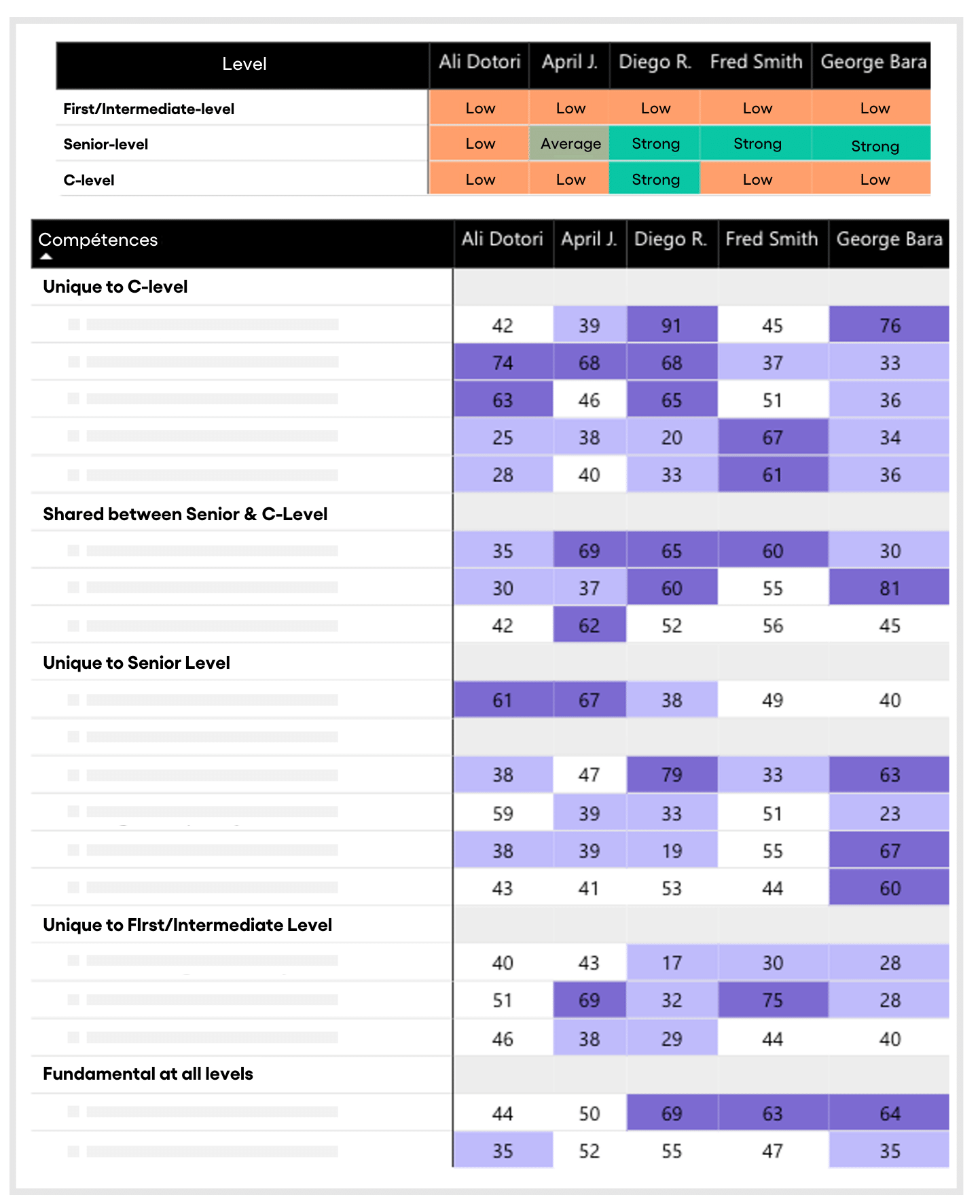 Learning & development
By meticulously analyzing training needs through an objective lens, organizations can tailor their learning initiatives to precisely match the requirements of their workforce. In essence, behavioral insights serve as a guiding compass that directs the creation of learning programs to be both impactful and finely attuned to the actual learning needs of individuals and teams within the organization.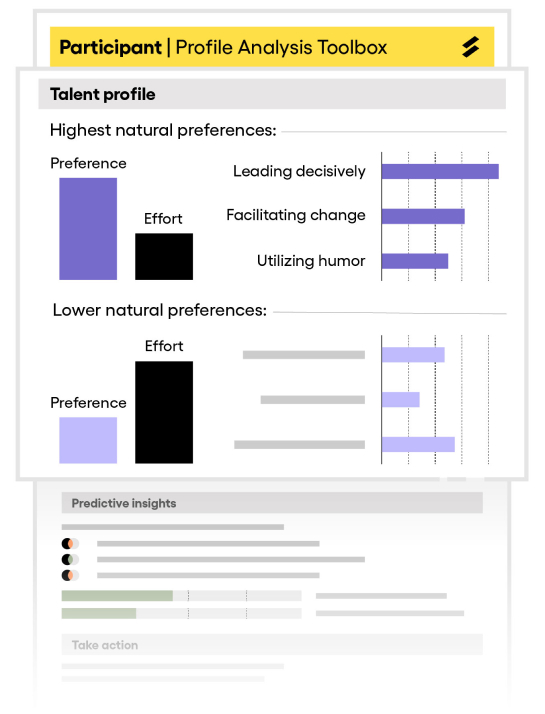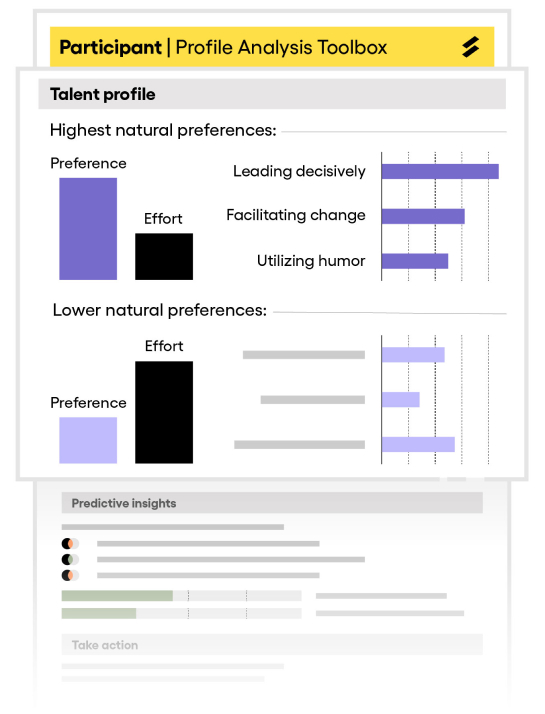 Career management
Behavioral insights offer a valuable perspective for effective career management, enabling individuals to align their skills and behavioral preferences with suitable career paths and development opportunities.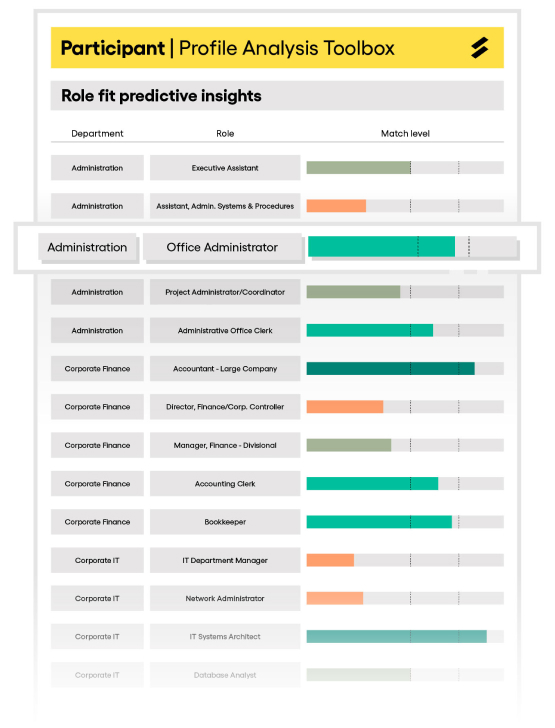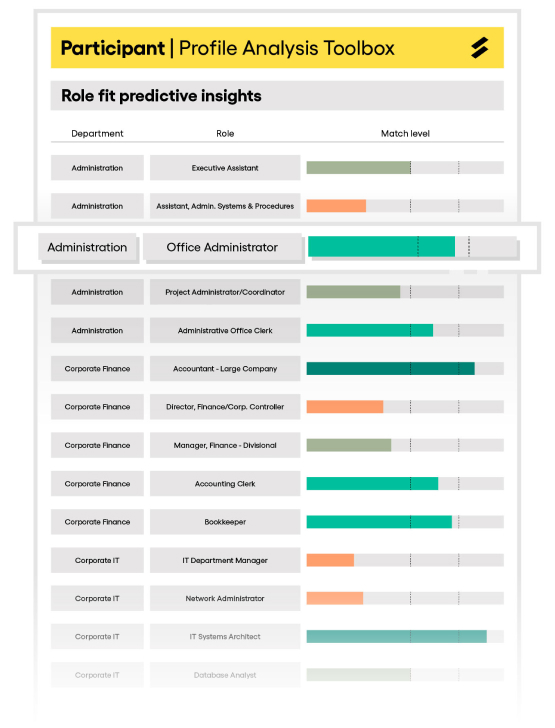 Professional and executive search
Identify candidates who not only possess the necessary skills and qualifications but also exhibit behaviors and traits that align with the organization's culture and leadership requirements. This deeper understanding enhances the accuracy and suitability of candidate selection, leading to more successful and lasting placements.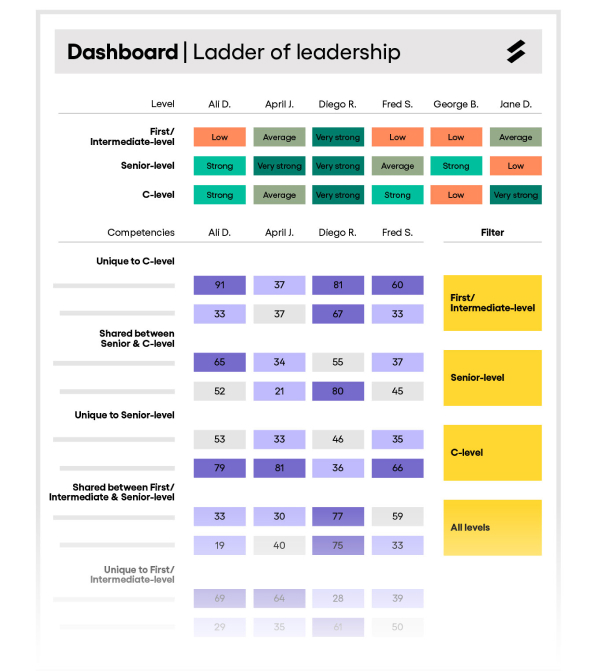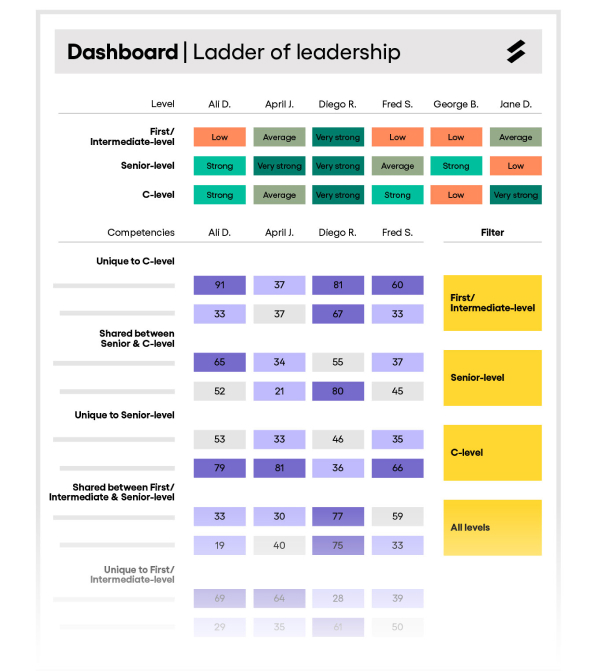 Human capital due diligence
Get a crucial lens through which to evaluate the compatibility of teams and individuals during merger, acquisitions, or investments. By examining behavioral traits, organizations can better predict how well the existing and incoming talent will integrate, collaborate, and contribute to the overall success of the venture.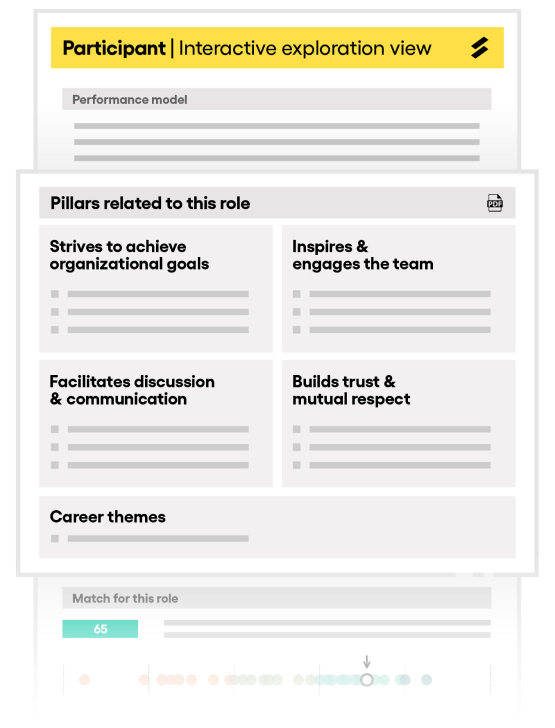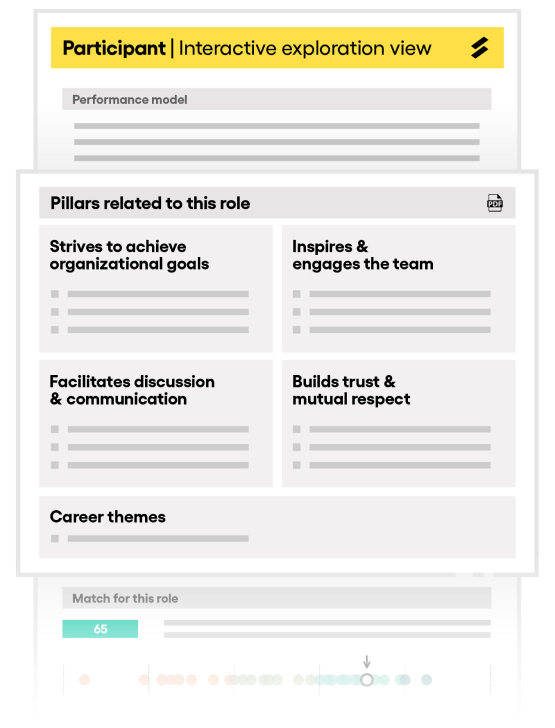 Cultural and agile transformation
When embarking on cultural and agile transformations, behavioral insights provide essential guidance. Understanding the existing behaviors within their organizations allows for targeted interventions that align with the desired cultural shift. By analyzing behaviors, your clients can adapt strategies to foster agile mindsets, facilitate smoother transition, and drive successful transformation efforts.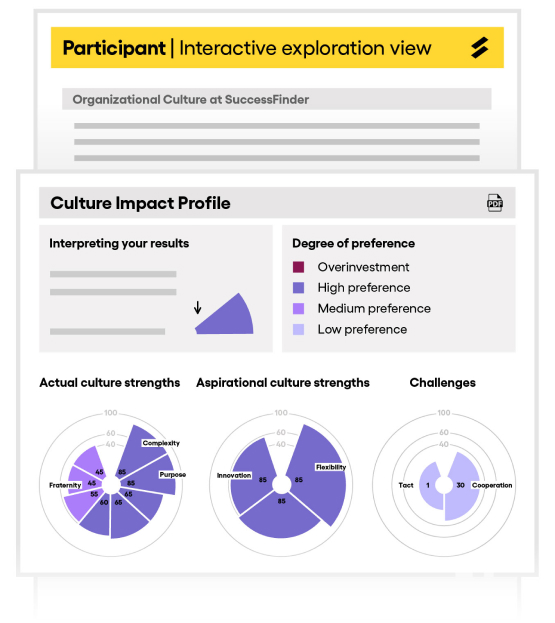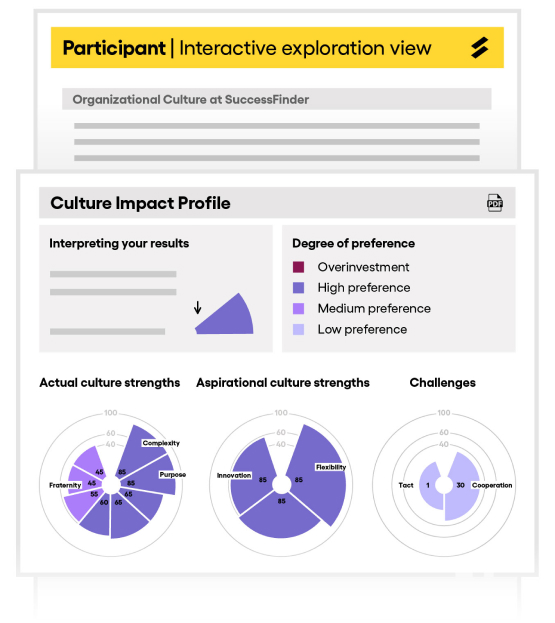 Select the right partnership level
for you
With 600+ clients worldwide and a supportive community with over 120+ partners, SuccessFinder's partner program is the place to take your business into its next stage of growth. Have a greater impact on your clients by leveraging reliable insights on their workforce and delight them with HR consulting services supported by data-driven insights.
Bronze partner
All bronze partners receive:
Commission from referrals
Access to SuccessFinder's Community of Practice
Customer service and support via phone & email
Silver partner
All the bronze benefits plus:
Digital marketing presence on both the website and social media
A dedicated Customer Success Manager
Bi-annual business review meetings
Assessments included to support sales initiatives
Discount on SuccessFinder assessment and solutions
Gold partner
All the silver benefits plus:
Personalized sales training annually
Quarterly business review meetings
5 SuccessFinder Certifications + 1 Advanced Certification/year
Platinum partner
All the gold benefits plus:
Unlimited SuccessFinder Certifications + 2 Advanced Certifications/year
Bi-annual personalized sales training
Monthly business review meetings
Opportunities for joint research projects
Diamond partner
All the platinum benefits plus:
Unlimited SuccessFinder Certifications + 5 Advanced Certifications/year
Quarterly personalized sales training
Dive deeper into SuccessFinder's ecosystem