Promote leaders within your company based on potential and predictable success rates
Uncover leaders within your existing workforce based on a research-backed competency framework
Discover current competency gaps in your leadership team for more insightful succession planning
What our customers are saying
SuccessFinder is easy to use and see, very fast, the link between who you have in front of you and their potential to successfully occupy a new role.

Genevieve Fortier

Former SVP, Human Resources and Public Affairs, McKesson

Now CEO, Promutuel Assurance
I would not hire at the manager and above level without it.

Daryl Wilson

President and CEO

Hydrogenics
There is something magical about being able to apply science to bring insight and objectivity to a career conversation.

Genevieve Fortier

Former SVP, Human Resources and Public Affairs

McKesson
What you can do with Ladder of Leadership
Make savvy and strategic leadership decisions with the most relevant people data at your fingertips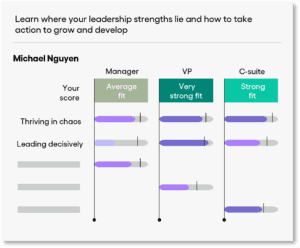 Identify
Compare your employees against the key competencies of top-performing leaders at different levels to identify their natural upward mobility potential.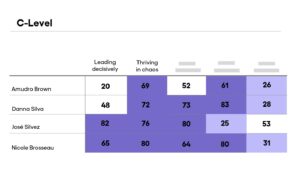 Plan
Maintain a strategic edge for succession planning by pinpointing relevant strengths and competency gaps for key players at every leadership level.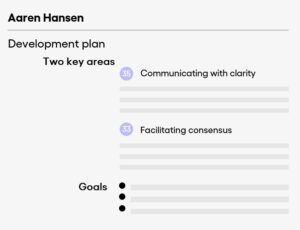 Coach
During leadership transitions, ensure success with coaching and training developed for your new manager's unique profile.
We understand leadership
We thrive on decoding the complexities of successful leadership within your organization
Leverage our scientifically-collected data to successfully accompany your leadership team
Become an enabler of success in your workplace by mastering the science of behavior