HR technology developer SuccessFinder is proud to announce the launch of Agile Mindset: a new performance management solution to help businesses understand Agility through a behavioral lens and improve Agile-readiness in their workforce.
With business environments becoming increasingly volatile and many companies facing the threat of industry disruption, many organizations are seeing the benefits of the Agile approach, which promotes adaptive planning and sustainable, goal-oriented development. However, business leaders and experts have found that following the principles of the Agile Methodology alone is less effective for an organization than adopting an Agile Mindset.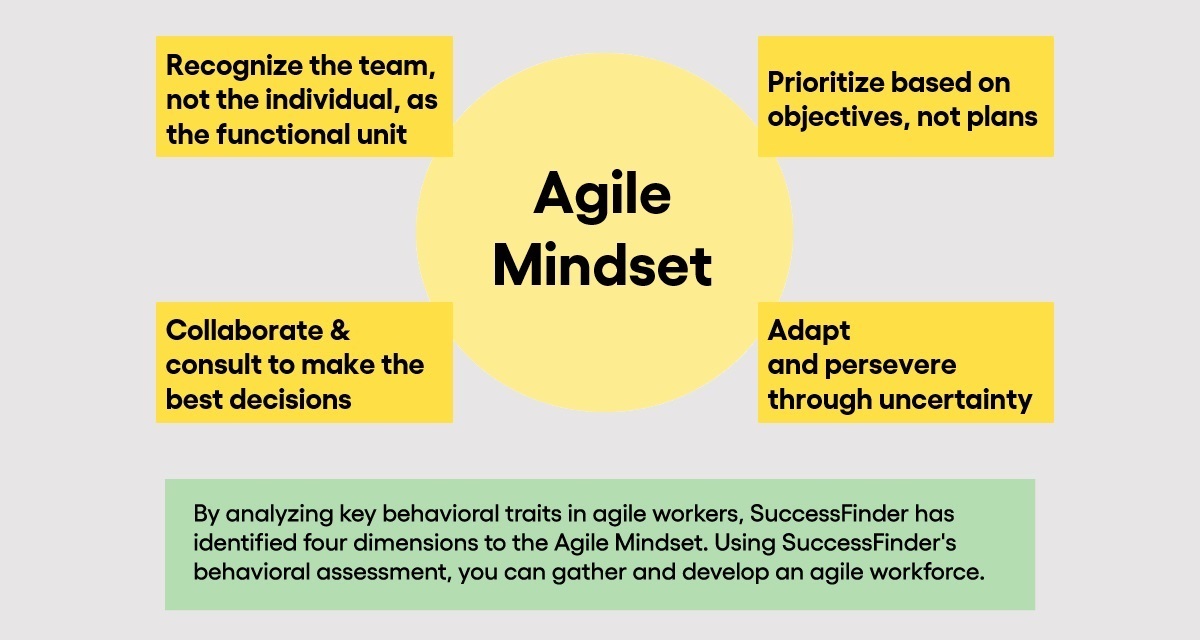 "There is a difference between 'doing Agile', adopting those known Agile frameworks and practices, and truly being Agile [...] There's the set of practices, and there's the mindset. And that's definitely a place where SuccessFinder has experience and expertise […] We really wanted to build an empirically validated model that could help organizations understand Agile through a behavioral lens."

Carolyn Hass, PhD

Vice President Product and R&D at SuccessFinder
SuccessFinder worked with experts in Agile implementation and transformation to identify the key behavioral traits of individuals who naturally approach work with an Agile Mindset. Through SuccessFinder's Agile Mindset solution, employers can obtain global Agile Mindset scores for individual team members, profile insights based on the key underlying behaviors of Agile workers, as well as coaching tips to develop an Agile workforce and identify high-performing Agile team leaders.