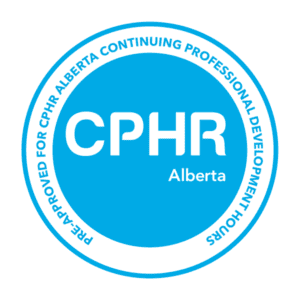 This training is intended primarily for HR professionals and managers in large companies, but organizational psychologists, executive coaches will also get a lot of value out of it.
For mastering the most in-depth behavioral assessment on the market and leverage data-driven insights and analytics for talent decision making.
What for?
To become the expert in behavioral science and master the most in-depth tool on the market, which will allow you to base your talent decisions on robust data and analysis.
Next virtual class
October 31 to November 4 2022, from 8:45 am to 3:00 pm
Understand workplace psychometrics and its use
Get an in-depth understanding of the SuccessFinder science
Master the dynamics of behavioral traits for detailed profile analysis
Guide professionals in their career development efforts
Deliver debriefs with a higher level of nuance and depth
Add a data-driven approach to HR practices to optimize added value
E-learning
Allows participants to absorb, at their own pace, the basic theoretical notions of behavioral science developed by the I/O psychologist team at SuccessFinder.
Teaching methods: theoretical notions and validation of acquired knowledge through a quiz at the end of each module.
Duration:  approx. 3 hours
Virtual training days (5)
Aims to prepare the participant to deliver debriefs with optimal impact by mastering all the elements of a SuccessFinder behavioral profile (traits, competencies, career interests, benchmarks).
Training methods: lecture, discussions between participants, examples to be completed on your own, then in small groups, on-going feedback from the coach.
Duration:  approx. 32 hours
Individual coaching sessions (6)
Support in the preparation, delivery and feedback of the first debriefs by a SuccessFinder coach. Advice on the relational approach to favor to ensure the desired impact.
Training methods: individual supervision on the analysis of six real-case profiles, feedback on performance.
Duration:  approx. 48 hours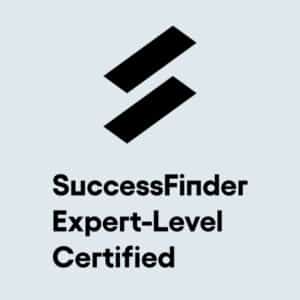 When you've completed your expert training, you become Expert Level certified, which means:
Training credits from the CPHR AB
Recognition as an expert in SuccessFinder behavioral science
Badge to add to your email and digital media
Virtual and paper certification to display across various channels